SCHATEX® – About us
As a supplier of quality products, we ensure high-quality collections

About us – what SCHATEX® stands for
Our constantly growing product range is geared towards the needs of our customers. SCHATEX®, is carpet tiles for the heavily used contract area as well as for private living areas.
Our quality promise
SCHATEX® stands for carpet tiles and floorboards with numerous advantages:
High quality product
Diverse colour and design selection
Suitable products for every need – at home, office, hotel, trade fair, …
Very good price/performance ratio compared to the market
Fast delivery and a solid international logistics network
Our constantly evolving product range is based on the needs of our customers. As a specialized supplier of carpet tiles, we can also make custom-made items or produce individual designs for larger quantities. Our team is available for you at any time.
The ecological thought
Carpet tiles are generally ecological products because their quality properties make them better than classic sheet goods and many other floor coverings. In addition, thanks to the modular properties, there is hardly any waste during installation. In addition, the responsible and sustainable use of our planet's resources is of particular importance to us. So we try as good as possible to take environmentally friendly conditions into account during production. With regard to raw materials, we are placing increasing emphasis on the use of recycled materials such as ECONYL yarn.
" A high-quality selection of materials and a production process that is individually adapted to each product are the secret of perfect quality. "
Charles Rodriguès
CEO
Professional sales
The proximity to the specialist trade and the flooring trade is important to us. In addition, our competent staff will be happy to give you detailed advice on the product range on site, by phone or by email. We do not only act in Germany, but worldwide. Our sales representatives will be happy to inform you about all of our products, which makes us a reliable partner for you.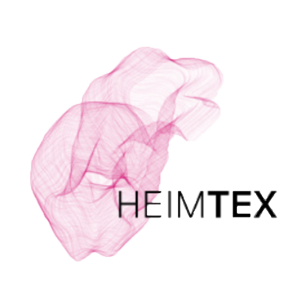 Association activity – focus on carpet tiles
We are a member of the Association of the German Home Textile Industry and support the public perception of modular textile floor coverings through our association activities. Carpet tiles are a practical and sustainable floor covering with unbeatable advantages that need to be highlighted in.